Disruption as an investment theme aims at selecting companies identified as "disruptive" through their capacity to transform their market regardless of their sector.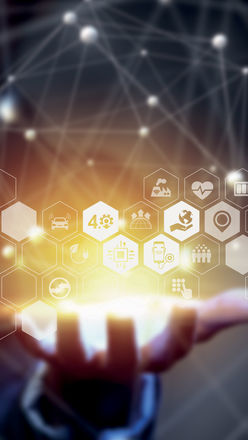 Why disruption ?
Disruption may be summarised as a game changer. Disruptive businesses challenge the established order by transforming an existing market or creating a new one. To do so, they offer products or services that are cheaper, faster, more convenient… and finally taken up by the consumer.
Historically, disruption was an intangible trend, a long-term phenomenon where the changes occurred over a hundred years and were therefore not perceived by the same generation. History has seen many examples of inherently disruptive innovations, such as the plough, printing, penicillin, light bulbs, aircraft, the television, etc.
The latest major innovations, such as the Internet, connected objects, robotics, driverless cars and 3D printing, have in common that they have proliferated with unprecedented speed and profoundly changed the way we live, consume and work.
While technological innovation may be the main driving force behind this acceleration, it is also the result of a combination of other factors: globalisation of trade, demographic changes and environmental challenges.